Meeting Minutes!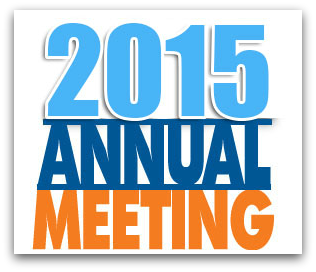 The start of the 2015 season has begun! The Badlands Bass Bandits held their annual spring meeting on February 7th at the Old Governor's Mansion located in Bismarck. We had a fair turn out of Bass Bandits that were eager to get the schedule set for the 2015 season. There were a lot of topics of discussion during this meeting and some major changes were made. The article below will capture the meeting minutes as well as a description of the changes made.
The first major change was the tournament format. The 2015 season will mark the Bandits 10th year and for the past 9 seasons our tournaments were based off of individual performance. The club discussed the idea of changing it to a Team Format to help bring interest for new members, increase tournament participants, increase the learning curve of bass fishing when fishing with a partner, and most importantly increase fun! After the discussion of how the format would work this idea was put to a vote, all members were in favor of this change. With this change the 2015 season will be a 2 person Team Format. Teams are allowed to put 6 bass in their live-well but can only weigh their best 3. This will still allow members to fish a tournament alone (as an individual) if they do not have a partner due to various reasons. However, those fishing alone will be at a disadvantage because they are only allowed to put 3 bass in a live-well and of course there is no culling. So it would be in their best interest to bring a partner but as explained above we realize that things come up and people can't make tournament dates for various reasons this would still allow that individual to fish alone. The rules for this format have not been written yet but the club officers will have this completed and released in plenty of time prior to the season.
With the change of the Team Format we will still have Angler and Rookie of the year awards. This is based off of the same points system that we created last year except this year if a team gets 1st place in a tournament both anglers will get 1st place points and if a team gets 2nd place in a tournament both anglers get 2nd place points and so on and so on. Club members are not forced to fish with the same teammate at each event. They can fish with a different angler at each tournament if they choose to, that will not affect their points for Angler or Rookie of the year.
The Bandits will be fishing 7 tournaments this year (this includes the Classic) and they will be allowed to drop their worst tournament for the Angler or Rookie of the year points. In other words their best 6 out of 7 tournaments will go towards their 2015 points standings.
The Bandits also voted to lower the entry fee cost per person from $30 back down to $20 ($40 per team) to make it more affordable and the big bass cash pot is still a separate fee at $5 per person.
Our awards for 2015 will also be completely different. In years past we handed out trophies and plaques to 1st, 2nd, and 3rd place and cash payout depended upon the number of participants. For 2015 club members will be responsible for paying an additional $10 along with their $25 annual membership fee. This extra $10 will buy them a plaque shaped to the state of North Dakota that will have the Bass Bandits logo on it. This plaque will be used to attach engraving plates that will list in detail the Lake, Date, and placing of a tournament. These engraving plates will be handed out to the winners at each tournament. In doing this the club will save money on trophy expenses, the extra money that we save will go towards the Classic Championship cash pot! Big Bass paddles will still be handed out at each event to the winner and we still will have normal end of the year awards such as the AOY, ROY, and Classic award.
As mentioned above we will be hosting 7 tournaments. For of these tournaments will be held on 2 weekends, the club camping weeked will be held at Lake Tschida and Sheeps Creek Dam. The other full weekend will be at Lake Isabel and Lake Pudwell that are both located in South Dakota on August 15th and 16th. The evening after the Lake Isabel tournament (the 15th) the Bandits are invited to the Reinbold's Farm for a picnic. So mark your calendars for a fun filled weekend!
The Bandits will be hosting their annual Ice Bowl event, more information will be released when we get closer to that date. (see schedule).
Lot's of changes were made this year but they were changes for the good of the club and it's members, we look forward to meeting all new members for an exciting 2015 season! Please visit our membership page if you are interested in joining our club, we'd love to have ya!
Paul Reinbold, BBB President/Founder

Badlands Bass Bandits
ICE BOWL
March 21 Nelson Lake

2015 Tournament Schedule

Date

Location

Time
(CST)


May 2

7 AM - 3PM

June 20

7 AM - 3 PM

July 18/19


7 AM - 3 PM

August 15/16

Isabel / Pudwell
SD


7 AM - 3 PM

September 12/13

CLASSIC CHAMPIONSHIP

Lake Audubon

New Johns Lake




7 AM - 3 PM
Bass Library Features

Bass Fishing Power Plant Lakes in the Winter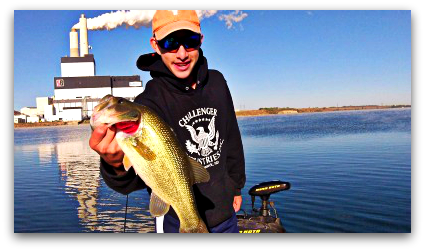 Power plant bass fishing basics in the winter!
Spring Fishing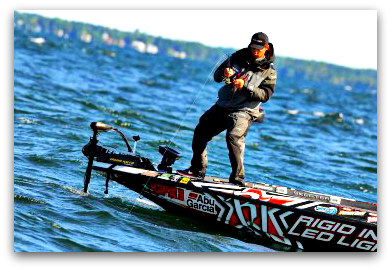 Get ready for the spring bass bite!
Knock 'em Out With The Punch Rig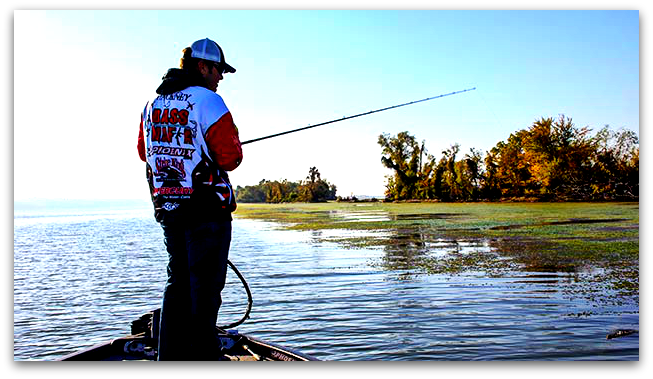 Catch More bass with this technique!