Ice Bowl 2014!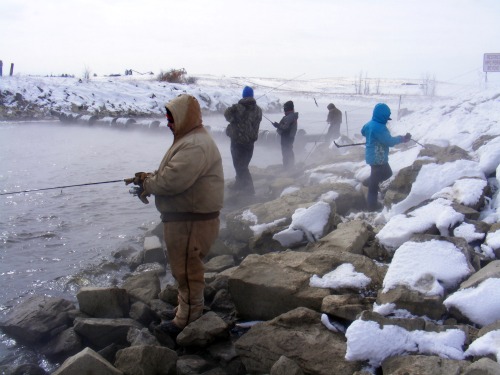 Ice Bowl @ Nelson Lake
Saturday March 22nd 9 am- 2 pm (cst)
Please be there by 8:30 to be registered and for the rules meeting.

Well ladies and gentleman it has been a very long bitter cold winter and if you're like me you ready for some change! Well you asked for it, it's time to string the poles, sharpen the hooks, buy more tackle and bundle up because the 2014 Ice Bowl is set for March 22nd. Whether you are a current member or someone who is interested in joining the club please attend this event. This event has been a part of our great club history and it gives everyone a chance to take a break from the winter and get together for some fun fishing action on Lake Nelson. There is a small $5 fee for each angler to cover the purchase of plaques. For this event the anglers names will be put into a hat draw to determine the teams. Teams are allowed to fish this event from either a boat or from shore. Once the teams have been determined the anglers will start fishing. Bass are the only qualifying fish for this event and teams will measure there catch instead of weighing them. The measuring length of a catch must be verified by another angler. Each angler from the two person team will be allowed to record as many bass as they want however, only the 6 best bass from each team will be accounted for to determine the winning team.
For this event we have had many different types of weather conditions to fish in, one year we were all wearing shorts and t-shirts and fishing from boats, the next year we were bundle up like Eskimo's and couldn't see the other side of the lake due to the fog. Regardless of weather this event is always a blast and we encourage you to join us for this year. The tournament will start at 9 a.m. til 2 p.m. central time on March 22nd at the north west boat ramp of lake nelson. Please be there by 8:30 to be registered and for the rules meeting. If you plan on coming and the weather looks to be bad and you want to know if the Ice Bowl is still on please contact one of the officers listed on this site. See you there!
Monster Bass!
Check out the 2013 Photo Gallery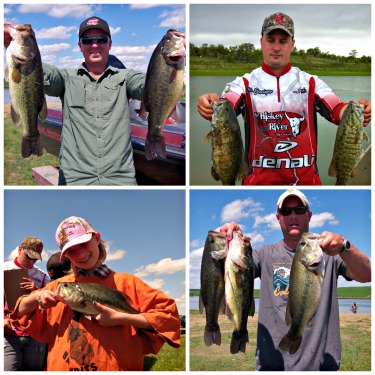 2014 Tournament Schedule

Date

Location

Time

May 3rd

6-AM - 2PM

May 24th

6 AM - 2 PM

June 7th


6 AM - 2 PM

June 28th

6 AM - 2 PM

June 29th

Lake Tschida
North Shore Boat Ramp
Club Camping Weekend


6 AM - 2 PM

August 2nd


6 AM - 2 PM

September 6th

Missouri River
Docking from Misty Waters



6 AM - 2 PM

October 4th & 5th


6 AM - 2 PM
Bass Library Features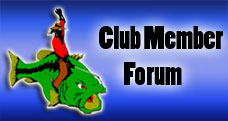 Read the latest article in the Bass Library!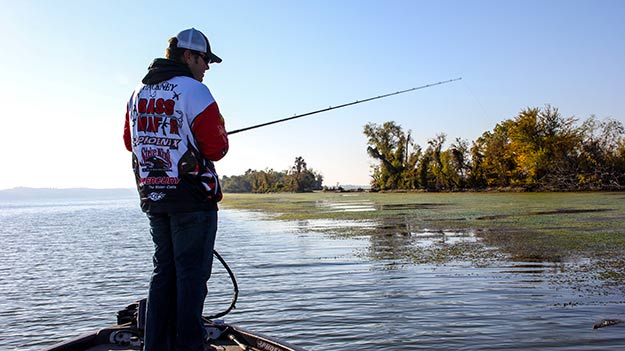 Knock 'em out with the Punch Rig

Club Sponsors