Off with a BANG!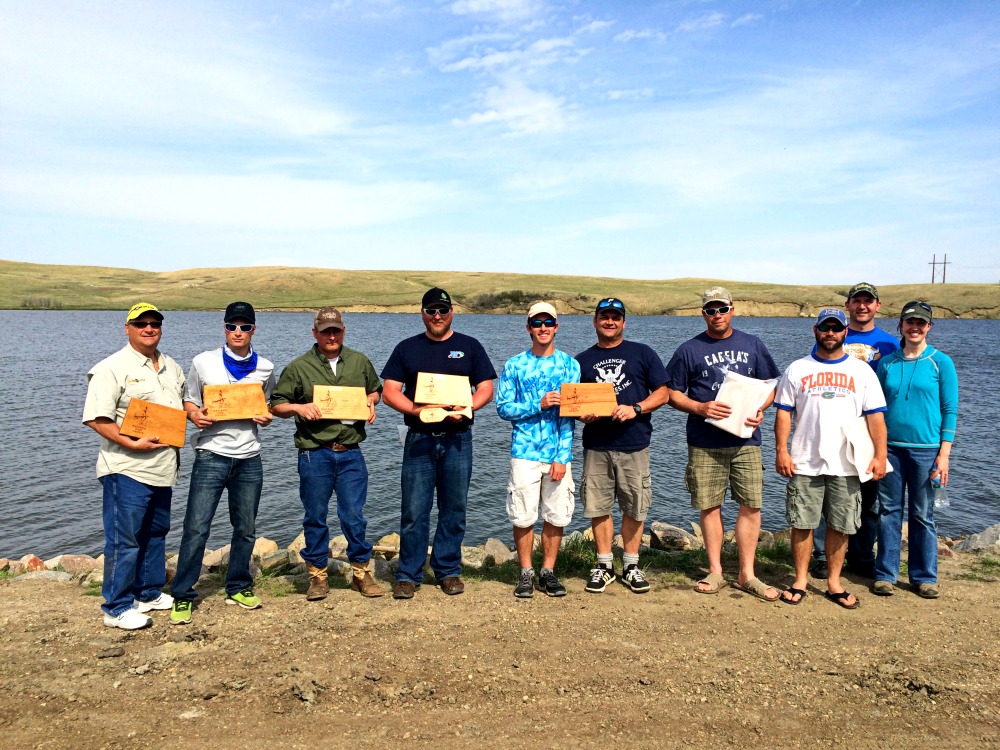 Top 5 Teams!

On May 2nd the Badlands Bass Bandits club started its 10th year Anniversary with a bang! The attendance of 33 club members to make up the 16 teams marked it largest tournament ever on Lake Nelson. No doubt a Lake Nelson tournament always draws the most people due to the good fishing that it offers. If you're not familiar with the most recent change in club history the Bandits changed its format from an individual format to a team format for 2015 in hopes to grow the club and add more fun to its already unique club atmosphere. With the way things went down that weekend I'd say it's safe to say everyone had a lot of fun fishing together as a team!

With the new format brings new options of setting the bar high for team tournament records. The Keena brothers Shawn and Nick teamed up to weigh in 14.29 lbs and big bass honors with a 5.47 lb largemouth bass. They didn't get many bites throughout the day but being patient was key to get the right bites and bring home 1st place prize. Marty Mantz and Matt Sullivan brought in a hefty bag that weighed 13.12 lbs which safely gave them a 2nd place finish. Team Fernandez is had a great start after Chase Fernandez winning the 2014 AOY last year. Eric and Chase weighed in a nice 3 fish limit of 11.71 lbs and their biggest bass tipped the scales at 5.16 lbs. Rounding out the top five teams were Team Vossler of Eric and his dad Todd with 10.31 lbs for 4th place and Paul and Prairie Reinbold brought in 9.71 lbs which was good enough for 5th place. Bringing home 1st place prize for the Junior division was Hayden Bader of Bismarck. Hayden brought in a three fish limit that he worked hard for all day that weighed 4.35 lbs! Way to go Hayden! For the rest of the results please visit our tournament results page. Check out the pictures in the photo gallery!

Overall the fishing was a bit tough due to an early spawn which made it tough for many teams to find three big fish. No doubt plenty of fish were caught throughout the day and the weather was near perfect for a pleasant day on the water. The club will be fishing at New Johns Lake on June 20th for some hefty smallmouth fishing and as usual it will be a slug fest there! If you are interested in fishing our club please print out a membership form and mail it in or you can sign up at the ramp. Don't forget to like us on Facebook!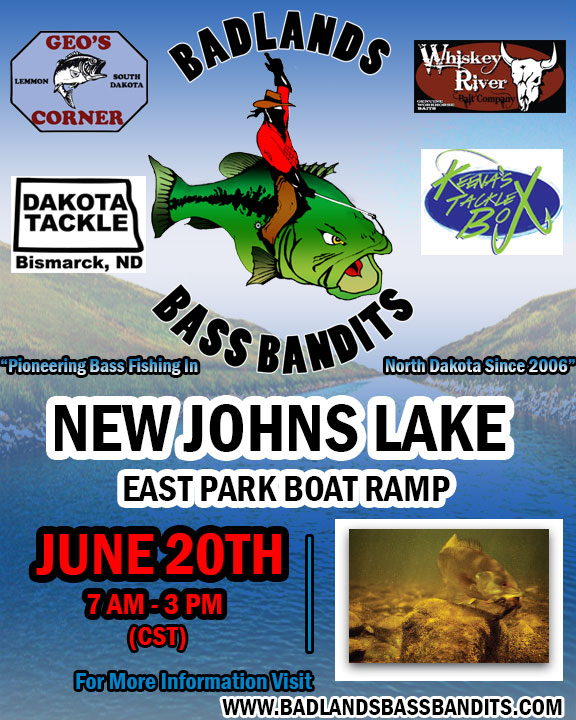 2015 Tournament Schedule

Bass Library Features

Flinging The Frog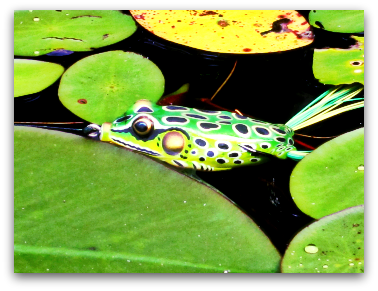 Learn about the frog bite!
Spring Fishing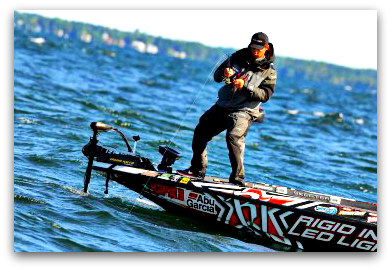 Get ready for the spring bass bite!