Classic Finish to the Season!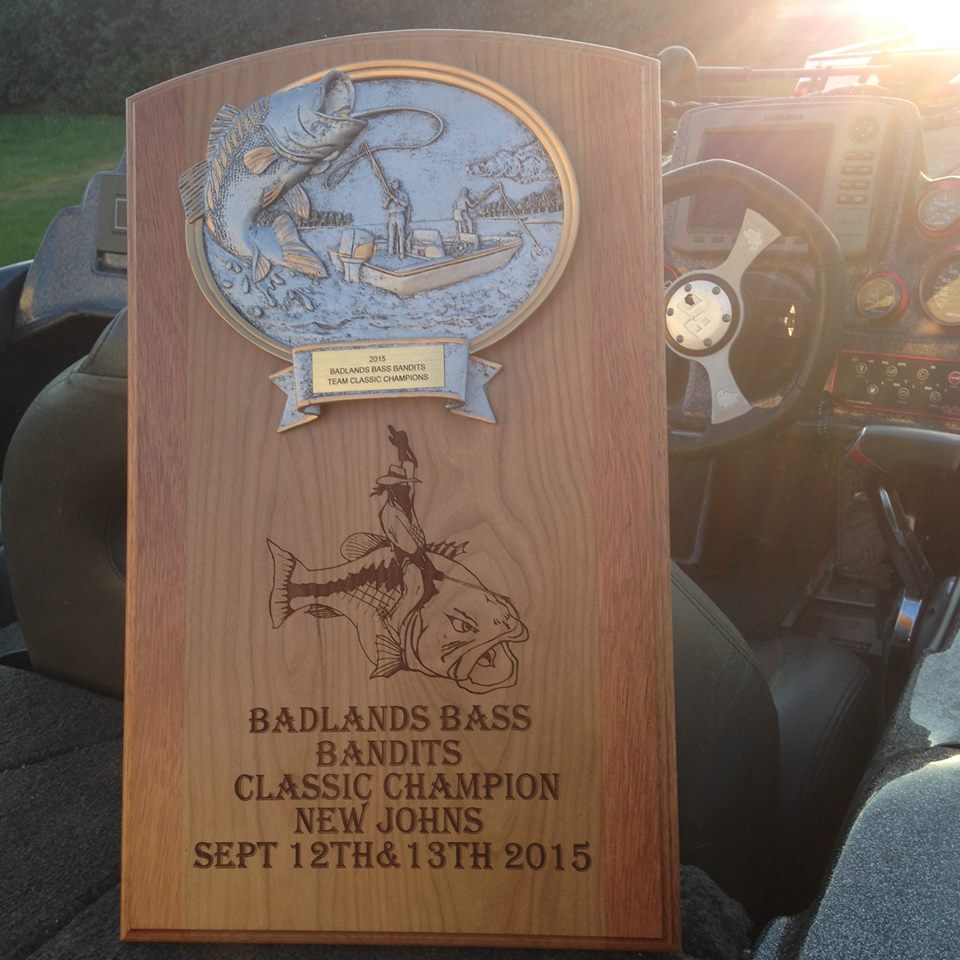 This year marked the club's 10th year since starting in 2006. In 2015 we saw the club make a major change in its tournament format back in March. Many anticipated the new year knowing that making the change from a single format to a team format was going to bring back 'fun' into the club. Without a doubt the Bandits made the right choice, and the numbers of anglers showing up for a tournament proved it. The Team of the Year race came down to the last tournament and the finish was amazing. The Bandits rolled into Three Mile Corner ramp at Lake Audobon that Saturday morning for day 1 of the 2015 Classic Championship. Team Lance Zent and Jared Sparks were in need of a good finish in order to stay in contention in hopes of snubbing out Team Mantz and Sullivan for the Team of the Year award. Zent and Sparks were 3 points down from Mantz and Sullivan and knew that they needed some big fish and a little help from Mantz and Sullivan to capture the title. While those two teams were looking to take home the Team of the Year award team Arth and Keena had their sights set on winning the 2015 classic championship. Mother nature gave the Bandits a great weekend for weather and now it was up the anglers to test their skill at catching some Lake Audobon trophies. At the end of day one Team Eric Vossler and Todd Vossler weighed in the day's biggest catch at 9.53 lbs. Following behind them in a close 2nd place was Team Matt Sullivan and Marty Mantz for a three fish limit of 9.33 lbs. Lurking in the background and sitting in a close third place was Team Cody Arth and Shawn Keena that turned in a 9.11 lb bag of fish. It was certain that Day 2 at New Johns lake was going to be crucial to capturing the victory. Honorable mention for Day 1 was Team Chris Harvey and Thomas Leintz for catching the biggest bass of the day at 3.34 lbs. Good job guys. When the sun rose up on Sunday morning the Bandits unloaded their boats into East Park Lake. One by one the boats took off in hopes to find the winning fish. Once again Mother Nature gave the Bandits ample fishing weather. The bite started off hot which gave the anglers many fish to choose from to keep. Some made wise decisions while others threw back their catch in hopes to find bigger ones. Unfortunately for them the bite ended not to long after the bite started. This cause many anglers to scramble throughout the day to try and catch a nice 3 fish limit. Cashing in on some great smallmouth were Team Lance Zent and Jared Sparks by bringing in Day 2 biggest bag of 9.82 lbs. These guys fished hard all weekend and it paid off. Coming in with the 2nd largest bag of the day was Team Chris Harvey and Thomas Leintz with 8.43 lbs. Way to go guys! The 3rd largest bag of fish for Day 2 was Team Arth and Keena with 8.01 lbs. Keena and Arth also caught the biggest bass of the day which tipped the scales at 4.37 lbs.
Once all of the weights were turned in the two day results were totaled together to determine this year Classic Champions. Taking home a solid 3rd place finish were Team Chris Harvey and Thomas Leintz with a total weight of 16.07 lbs! Getting a great finish was Team Jared Sparks and Lance Zent, they're final total weight was 17.08 lbs which gave them a 2nd place Classic finish! Taking home their first ever Badlands Bass Bandits Classic Championship trophies were Team Cody Arth and Shawn Keena! Team Arth and Keena's final total weight was 17.12 lbs which was just good enough to take home 1st place!
As mentioned earlier the team of the year came down to the last day of the Classic Championship. With Marty and Matt placing 5th Team Zent and Sparks came up just shy of tying them. Although Mantz and Sullivan didn't take home a 1st place finish in a tournament they were consistant all year by placing well. Congratulations to Marty Mantz and Matt Sullivan for being our 2015 Badlands Bass Bandits Team of the Year. You guys are officially the first ever Bandits Team of the year!
I'd like to thank everyone for such a great season. Your support to our club is much bigger than fishing. It's creating new friendships and memories for a lifetime. I hope you all enjoyed this year and we look forward to make the 2016 even better! Have a safe and happy offseason!


Annual Meeting
FEBRUARY 20TH
10:30AM-12PM
320 EAST AVE B
BISMARCK