Ice Bowl Results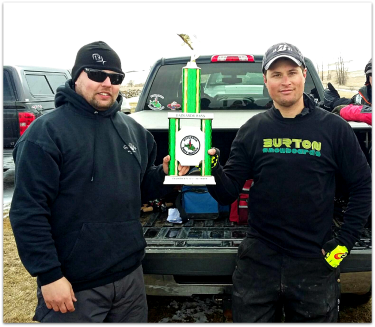 Denver Tergesen & Eric Vossler Ice Bowl Champions!

"Neither rain nor snow nor sleet nor dark of night...." We've all heard this term when it comes to the post office, but it should be the official fisherman's (and woman's) motto. The 2016 Ice Bowl was no exception. After a two week period that saw record highs in temperatures to 3" of snowfall the day before the event all participants were a little weary of conditions for Saturday. Of course that all changed when it was time to go fishing.
Despite the cold and wind we had 18 anglers competing for early season bragging rights and trophy. After a quick rules meeting and partner draw, six boats launched onto a foggy Lake Nelson while the rest of the field opted to stay on shore and fish the outlet. The bite started out a little tricky with only one pump running at the plant and colder water temperatures, anglers had to find ways to coax finicky bass into the boat. Senkos, drop shots, jerkbaits and the Ned rig were the dominate tactics during the day with others finding success on small swimbaits and also the occasional jig and pig. Before noon most of the field had loaded up the boats and continued to fish the outlet with a few brave souls sticking it out as the wind picked up. While quite a few fish were caught, including 12 bullheads by Jared Sparks alone, the big pre-spawn girls we all hoped for didn't show up this day.
The lengths were tight throughout the top teams and thanks to a 19 1/2" big bass to anchor the total length of 97 1/2" the team of Eric Vossler and Denver Tergesen were able to take home the crown. Tied for second were Wes Baptiste and Bert Keith along with The team of Jared Sparks and Lance Zent with totals of 85" a piece. Thanks to a monster 15" largemouth Wes and Bert claimed second while the duo of Jared and Lance came in third.
Thanks to everyone that attended and it was great to meet some new members as well.
Don't forget the first tournament of the year will be on North Audubon May 14th. Please any non-boaters do your best to find a partner as soon as possible before the tournament.
Date

Location

Time
(CST)


May 14

7 AM - 3PM

May 28

Lake Sakakawea (Beulah bay)


7 AM - 3 PM

June 4/5

Club Camping Weekend

4th-Lake Tschida

5th- Lake Tschida
(MLF cash pot)




7 AM - 3 PM

June 25

7 AM - 3 PM

July 23


7 AM - 3 PM

July 24

7 AM - 3 PM

August 6

Missouri River
Bismarck
(ramp location TBA)

7 AM - 3 PM

August 20

Lake Oahe
(Indian Creek bay)

7 AM - 3 PM

September 17/18

2 Day Classic Championship

7 AM - 3 PM
Tournament Lake Maps
Stay a step ahead of the competition with these tournament lakes maps!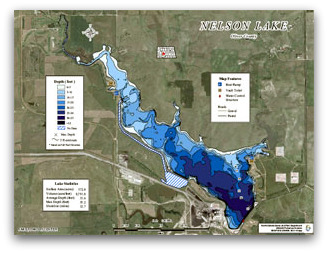 Tournament Rules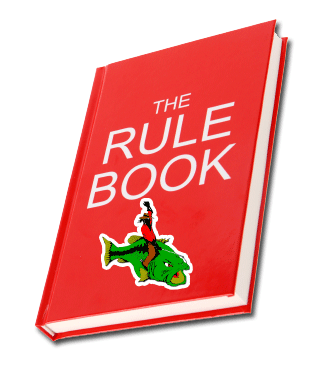 Club Records!
Check out the new Club Records!
Tournament Point System & Awards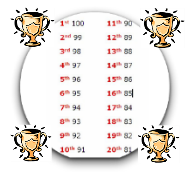 Wall of Fame