Check back for more updates!
The Badlands Bass Bandits held their annual meeting to kick off their 2013 tournament season. As usual there was much to discuss for the up and coming season. The first order of discussion was the review of the club's rules as well as discussion of possible rule additions and changes. Since the dawn of this club the bandits have started all of their tournaments at 7 a.m. mtn time and ended at 2 p.m. The club has now changed their start times to 6 a.m. and will fish til 2 p.m. All who attended this meeting were in favor of this change due to the fact that it will give it's members a better shot at an early morning bite! Another rule change was made in regards to a prefishing rule. For the 2013 season any lake that is less than 600 acres, anglers will not be allowed to prefish Sunday nite through Friday night of the week of the tournament. The new season will also have a new rule for a 2 day tournament. In the event that day 1 of competition is complete and day 2 is unsafe due to bad weather the tournament will be concluded and the results from day 1 will determine the tournament winners. In the event that day 1 is usafe due to bad weather the tournament directors along with the club members will decide if day 2 of competition will go ahead as planned. There was a rule change to Rule #34 which previously stated the following: No one over the age of 16 will be allowed to ride along during a tournament without paying the entry fee, whether they fish or not. An angler under the age of 16 may ride along whether they fish or not, free of charge, but will not be considered for awards or prize money. The change to this rule will be that "anyone who wants to ride along will be allowed no matter what their age is without paying a tournament entry fee. If a person riding along wants to fish, that person must pay the tournament entry fee. An angler under the age of 16 may ride along whether they fish or not, free of charge, but will not be considered for awards or prize money in either the Junior or Adult divisions." The final discussion of rule change was in regards to Junior membership fees as well as tournament entry fees. From now on tournament entry fees for Junior anglers will be $5, and they will not be required to pay a $25 membership fee. However, they must fill out a membership form in order to compete in Junior tournaments.
The next order of business is always everyone's favorite part of the meeting....selecting dates and tournament locations! This is done by club members nonimating lakes that they would like to have a tournament on. Once all lakes have been listed the club will vote on lakes through a process of elimination. Listed below is the 2013 Badlands Bass Bandit tournament season:
March 16th Ice Bowl Tournament at Lake Nelson (Time - TBA)
April 27th Lake Nelson
May 25th & 26th Lake Tschida (Each day is a seperate tournament)
June 8th Lake Oahe
June 9th Lake Pudwell
June 29th Lake Sakakawea
June 30th Lake Sakakawea
July 20-21 New Johns Lake (2 day tournament format)
August 10th Lake Audobon
August 11th North Audobon (a.k.a Nobon)
September 7-8th Lake Nelson (The 7th will be a night tournament 2p.m. thru 10p.m. and the 8th will be 6a.m.-2p.m. 2 day tournament format)
September 28th Classic Championship Day 1 Lake Sakakwea (Dock out of Buleah Bay)
September 29th Classic Championship Day 2Lake Sakakwea (Dock out of State Park)
That's right folks the Bandits will be hosting North Dakota's first ever night time Bass fishing tournament right on North America's premium Lake Nelson! This is going to be such a big and fun event for all members. This tournament has it all big bass, night time, and day time all packed into 1 complete tournament. I'm sure this will be a staple in the Bandits future. For the past two years the Bandits have been docking out of the state park for Lake Sakakawea. New for the 2013 Classic Championship the Bandits will once again host their Classic Championship at Lake Sakakawea, but with a new twist. Day 1 of competition will be docking out of Buleah bay and on Day 2 the club will dock out of the State Park. This will be like fishing two lakes because these two ramps are seperated by 18 miles of water. So if ya wanna win the Classic ya better have some spots in both areas of this big lake!
Last year the Bandits held multiple tournaments on a single weekend to help cut the cost of traveling. It was a big success and the Bandits are doing that again this year.
The next order of business was the election of new officers. Here are your officers for 2013:
President - Steve Basinger
Vice President - Johnathan Campbell
Secretary - Paul Reinbold
Treasurer - Jeff Wetzel
Tournament Directors: Marty Mantz, Cody Arth, Eric Vossler, Cole Murdock
Yes sir, we here at the club house are sure excited for our 2013 season, especially for the new members along with rules and tournament formats. It's going to be an exciting year so if you are interested in learning about bass fishing and meet new people who share the same interest as you then we invite you to contact us to join this wonderful club. Have a safe rest of the winter and hopefully we will see you all soon on the water!
- Paul Reinbold
Mid – Winter Meeting
February 18th, 2012
The meeting was called to order by President Matt Sullivan with 18 members present.
The treasurers report was given by Jeff Wetzel
OLD BUSINESS
1. The cost and availability of plaques was discussed and it was approved by the members to continue having Jason Bader make the plaques for the tournaments. It was also approved to have plaques made for 16 years old and under who enter the tournament and catch the most pounds of fish but do not place in the tournament.
2. Every two years our by-laws must be reviewed and approved. The tournament rules section in the by-laws needed to be updated. An amendment to allow the members to vote on the by-laws needs to be added to allow the by-laws to be updated by a vote of the members at the meeting held shortly after a tournament is held. This was discussed and voted unanimously to update the rules section and write an amendment.
3. Ice Bowl rules were read and rule #7 which reads "Each team will count 6 fish" was changed to "Each team will count 6 fish – Each member of the team will measure no more than 3 fish".
NEW BUSINESS
1. A Pre-Fishing Rule was discussed and voted on. Once a schedule of tournaments is made each lake will be voted on whether to use the pre-fishing rule or not. The requirement of using the rule will be the size of the lake. Smaller lakes would probably have the rule and larger lakes not use the rule. This years lakes that the rule will apply to will be Sheep Creek Dam and Pudwell Dam. Rule #40 will be written and presented to the members at the Ice Bowl to be voted on.
2. The Ice Bowl will be held on Saturday March 31, running from 8 am to 2 pm Mountain Time.
3. Discussion was held on the 2012 Tournament Schedule. Dates and lakes were decided upon and can be found on the web site. Lake Nelson will be the backup lake for The Classic
4. Officers were elected for the coming season
President Matt Sullivan Vice President Johnathan Campbell
Secretary Paul Reinbold Treasurer Jeff Wetzel
Tournament Directors: Janine Wetzel, Marty Mantz, Eric Vossler, Eric Ehn
New Club Sponsors! Check them out.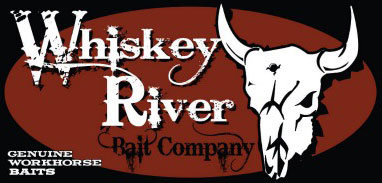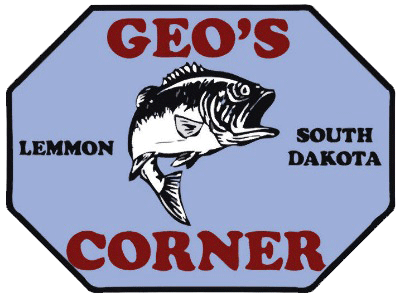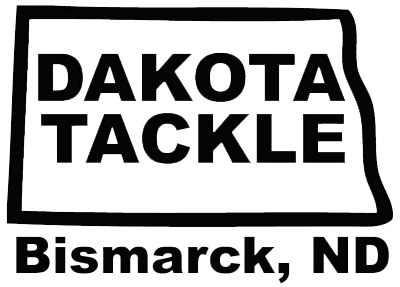 Badlands Bass Bandits
Ice Bowl Rules
Fish from shore or boat, if partners are in the same boat, a third person must be in the boat as a witness.
An angler must have a witness other than his partner to measure a fish.
Chips will be drawn to pair partners.
Measure fish to ¼ inch, 15 3/8 is 15 ¼ not 15 ½.
Must be 12" to measure.
Must use ruler provided.
Each team will count 6 fish.
Entry fee will be $4.00 per angler, to help cover the cost of the plaques.
Plaques will be awarded to 1st, 2nd, and 3rd.
Badlands Bass Bandits
Mid-Winter Meeting Minutes
February 19, 2011
The meeting was called to order by our president, Geo E. Wentz with 17 members present.
The treasurers report was given by Paul Reinbold and approved.
Old Business:
1. Adult memberships will remain at $25.00 with tournament fees at $20.00. Junior memberships (those under the age of 16) will remain at $10.00 but tournament fees will increase to $20.00

2. The Bag Buster Award will be changed from one category of a three fish limit of both largemouth and smallmouth to three categories of Largemouth Bag Buster, Smallmouth Bag Buster and Largemouth and Smallmouth Bag Buster.

3. The Horizon Award will be given to the anglers who have improved their tournament success over last season.

4. In case of a tie during one of our tournaments we will now have a three tier tie-breaker rule in plade. 1st- largest bass, 2nd - greatest number of fish caught, 3rd –flip of a coin. During weigh-ins each angler will weigh his largest bass of the tournament separately.
New Business:
1. No shore fishing will be allowed during a Bass Bandit Tournament

2. No one over the age of 16 will be allowed to ride along during a tournament without paying the entry fee, whether they fish or not. An angler under the age of 16 may ride along whether they fish or not fish, free of charge but will not be considered for awards and prize money.

3. Definition of a Rookie was discussed and was decided that New Members will be allowed to decline participating in "Rookie Of The Year" based on their past fishing experience. Members that had only fished (1) one tournament their first year will be allowed to fish their second year as a rookie.

4. If no fish are caught during a club tournament, trophies are not handed out and prize money is awarded by individual chip draw for places awarded.

5. To qualify to fish the Classic Championship members must have fished a minimum of (3) three tournaments during the season or have been a member in good standing for at least 2 consecutive years.

6. Discussion was held on Dates and Lakes to be fished during the 2011 season. 10 tournaments will be held during the 2011 season. If a tournament is cancelled due to weather, no make-up tournament will be assigned. Each angler will have (2) two drop tournaments no matter how many tournaments that have to be cancelled. Dates and Lakes can be seen in the tournament schedule found on the site. The Classic Championship will be a two day tournament. Prizes will be based on the total weight of both days.

7. On October 1st there will be a Tournament of Champions to be held at Fish Creek. Pairings for the tournament will be based on the Angler of the Year Standings. Top angler will fish with the last place angler, 2nd place angler will fish with 2nd to last place angler and so on. If a member can not be there the next member will take his place.

8. It was approved that (2) two signatures will be put on the club checking account.

9. Whether pre-fishing would be allowed the day prior to a tournament was discussed and after a majority vote, the motion passed and pre-fishing will be allowed.
Election of Officers
President: Matt Sullivan
Vice President: Paul Reinbold
Secretary: Geo E. Wentz
Treasurer: Jeff Wetzel
Conservation/Safety Director: Johnathan Campbell
Tournament Directors: Janine Wetzel
Marty Mantz
Website Manager: Curt Manley
The meeting was adjourned.
Excuse me if I don't have who made the motion and who seconded them but all motions were discussed thoroughly and approved by the majority of members present. I would like to thank Johnathan for giving us permission to have the meeting at the Former Governor's House, setting up the tables and chairs and providing coffee, cookies and treats. We had a very good year as a club and i know with the leadership we have in place at this time we should have some really great years ahead. i thank you all.
---
Bandits get ready for annual spring meeting…
For the second year in a row the Bass Bandits will be conducting their annual "spring meeting" on February 19th at 1p.m. central time at the Former Governors' mansion located at 320 E. Ave. B in Bismarck. Last year the bandits hit an all-time high in memberships with 28, which is a huge increase since the club started back in 2006 with 10. On February 19th, the club will sit down with all of its members and discuss new ways on how to promote the club as well as bass fishing in North Dakota to gain more memberships. The Bass Bandits are currently the only bass club in North Dakota.

There will be a lot of different topics to discuss amongst the club members. Some of the topics will include choosing tournament locations and the dates of each tournament. The club will also touch up on a few old rules and discuss the possibilities of some new rules. One thing that is certain, the bass bandits will be discussing ways that will keep the club heading in the right direction to ensure that it will be around for a very long time.

Not everything that the club will be doing at the spring meeting will be all business. There is one thing that the Bandits are very good at, and that it is how to have fun. There are a few club members that volunteered to do a "mini" bass fishing seminar. These seminar's will include tips and techniques that they like to use during club tournament events or during recreational fishing. There will be members sharing info on new lures that are out on the market today and how they have used or plan to use them on some of North Dakota's premier bass fishing lakes. Door prizes will be available for members to sign up for as well. So if you are interested in joining the Badlands Bass Bandits for the 2011 season, please feel free to come to the spring meeting. If you have any questions about the spring meeting or about membership, please feel free to contact any of our club officers:
Club President Geo Wentz: 605-490-0666 geoew@yahoo.com
Vice President Jeff Wetzel: 701-391-8872 jetzel63@yahoo.com
We hope to see you at our 2nd Annual Spring Meeting, thanks for stopping by.
---
July Newsletter
As we discussed at our last meeting, there is a new program included into our club starting immediately. The Badlands Bass Bandit President and it's two Tournament Directors will be posting a weather report TWO days before a tournament event to decide if the tournament event will be safe enough for our club to participate in. The following will be considered:
- Thunderstorms
- High Wind Speeds
- Cold Temperatures (water & air)
- Lake Locations
- Size of Lakes
etc....
If there is threathing weather that is predicted in the TWO day period before a tournament event the club officers will post a cancellation or postponement via the Web Forum. This program was developed to prevent unsafe fishing conditions and safety to it's participants. As well as prevent club members who travel far the day before a tournament and have to turn around and go back due to a cancellation or postponement. It is the club members responsibilty to check in regularly with the Web Forum 2 days before each tournament event.

- If we arrive to a tournament event and there is unpredicted threatening weather we will hold a short meeting to discuss safety issues and rules.
- The club also decided if a tournament is already started and is cut short of the completed time due to unsafe conditions or reasons, we will weigh the fish that have been caught and it will count as a completed tournament.

- If you have any questions please let me or other club officials know.
__________________________

Quick Links